What I offer
****
~~~~~~~~~~~~~
Please help Keep this page on the internet By Using these Sponsors Services and products
If you need your computer fixed
Or want to learn the tricks to keep your PC running at top efficiency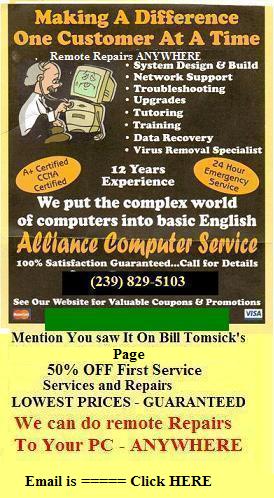 Alliance Computer Services is for you
You MUST EMAILS US AND Mention you saw the ad here
and were referred by this page TO GET YOUR discounts
YOU get 50% OFF YOUR FIRST service
and then the LOWEST PRICED Computer repairs YOU WILL find
we can do remote repairs anywhere in the World.
ALL work is 100% Guaranteed
PayPal and credit cards accepted
email James for more info and MORE discounts at
help defray my costs
2 are my own inventions, creations and ideas
**********

Many of my offers have an Honor System Military Discount
to ALL Veterans, Active Duty Soldiers their spouses
to show Support for Our Troops and Veterans
Send Any / Soldiers great gifts by stopping @


ed
By Participating you provide jobs for them TOO

http://www.soldiers22.angelfire.com/soldiers.html

************~~************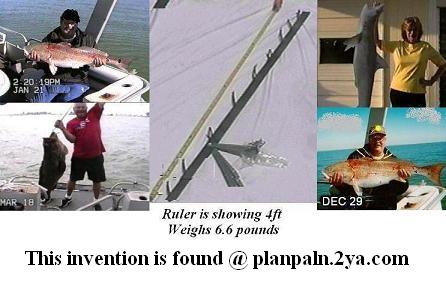 My Pontoon Boat Safety Device
This site offers my invedntion - the pontoon Boat Safety Device
What is your families safety worth to you ?
*********
***********
~~~~~~~~~~~~~
Please help Keep this page on the internet By Using these Sponsors Services and products
If you need your computer fixed
Or want to learn the tricks to keep your PC running at top efficiency



HERE

*********
*********
Thank you for visiting my page at Angelfire. Please come back and visit again!
My Favorite Web Sites
Angelfire - Free Home Pages
Free Web Building Help
Angelfire HTML Library
HTML Gear - free polls, guestbooks, and more!


My Favorite things about Angelfire.